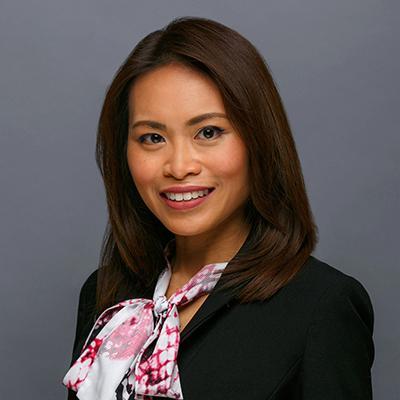 Christie Chung
---
Interim Executive Director of the Mills Institute
Associate Dean for Research, Scholarship, and Partnerships and Special Advisor on Diversity, Equity, and Inclusion
About
Christie Chung, PhD, is the associate dean for research, scholarship, and partnerships at Mills College at Northeastern University and the Interim Executive Director of the Mills Institute.
In her role as associate dean, Chung leads research and experiential learning relationships, develops and manages external research grants and funding opportunities, and cultivates new partnerships. As head of the Mills Institute, she develops programming that supports transformative learning, advocacy, and research, with a focus on career development for women, gender nonbinary individuals, and historically marginalized communities. She also serves as the special advisor on diversity, equity, and inclusion to the senior vice president for global network and strategic initiatives.
Previously, Chung served as the associate provost for student success and undergraduate education at Mills College and supported all functions of academic success, faculty hiring, tenure and promotion processes, as well as antiracism and DEI efforts. She initially joined Mills College as an assistant professor of psychology in 2007, after having research and faculty appointments at Massachusetts Institute of Technology and the California State University system. Chung is a professor of psychology with research expertise in cognitive aging, emotional memory, and cross-cultural cognition. She directs the Mills Cognition Lab and her research has been featured in many media outlets, including the Boston Globe.
Chung has received many awards and recognitions throughout her career, but most notably, she received the Mills of Color–Faculty of the Year award in 2011, the Mills Faculty Advisor of the Year award in 2013, the Mills Teacher of the Year award in 2019, and the Mary Ann Childers Kinkead Award for Faculty Leadership in 2021. As a faculty member, she held the Letts-Villard Endowed Chair in the Natural Sciences from 2014 to 2017, and the Esther Lee Mirmow Endowed Chair in Psychology from 2018 to 2021.
Chung received her Bachelor of Science (Honors) degree as a psychology specialist from University of Toronto, her Master of Arts and PhD in Applied Cognitive Psychology from Claremont Graduate University, and her postdoctoral training in behavioral neuroscience at Massachusetts Institute of Technology. She is an international alumna of Phi Beta Kappa, a proud alumna of the HERS Leadership Institute, a member of the Council of Chinese American Deans and Presidents, an executive in The Partnership, Inc. Next Generation Executive program, and an active member in the Psychonomic Society. She has been selected as an American Conference for Academic Deans Fellow in 2022-2023.