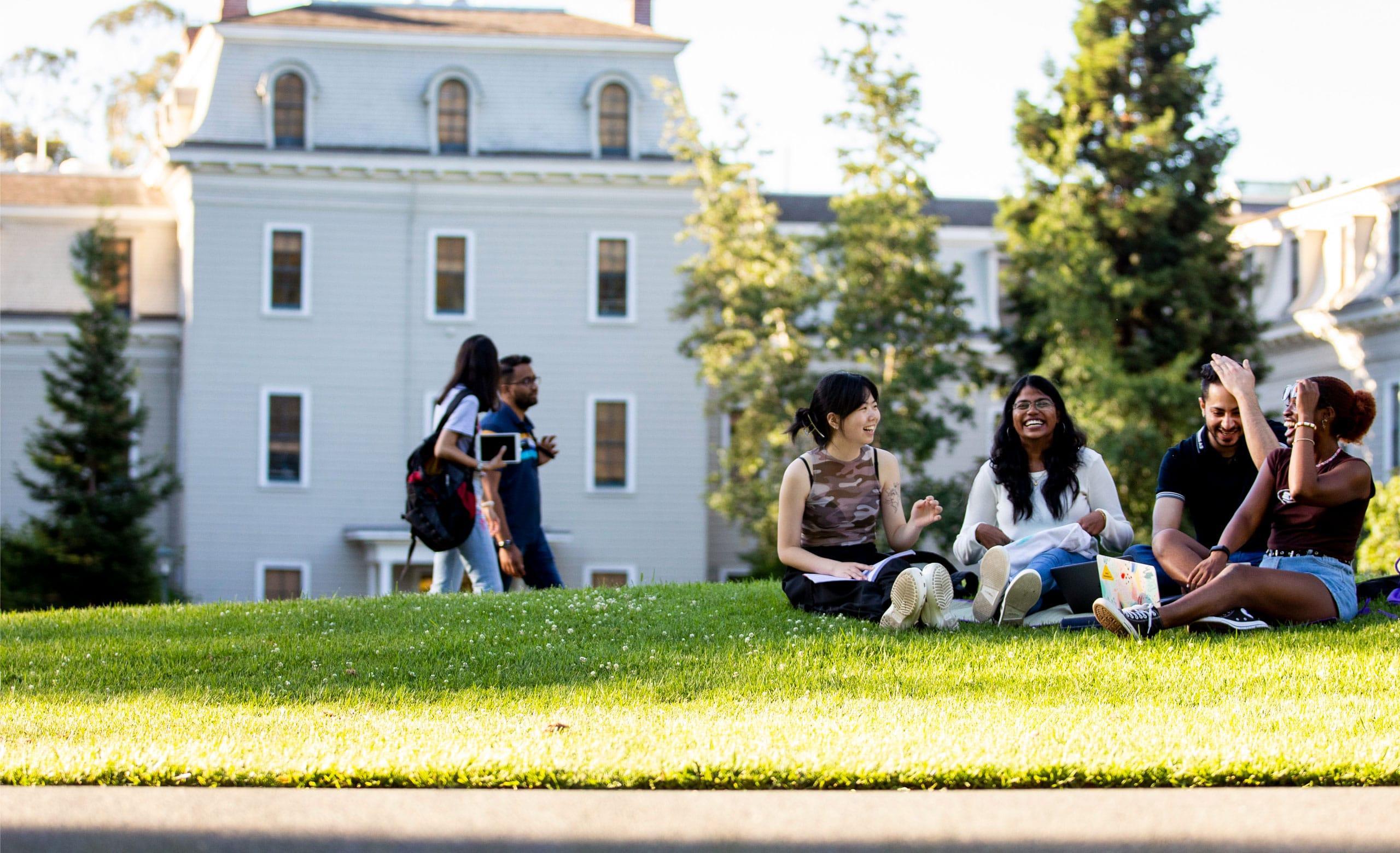 About Mills College at Northeastern University
A legacy of leadership, a future of new opportunities
Mills College and Northeastern University have merged to create something unique in higher education: a bicoastal university for undergraduate and graduate learning. We're leveraging Mills' strengths in equity, social justice, and leadership by women and nonbinary people, and Northeastern's mission in diverse and inclusive global experiential learning and research.
In addition to a full range of undergraduate and graduate degrees that will be offered by Mills College at Northeastern, we have created the Mills Institute to support curricular innovation, create a foundation for student success, and facilitate transformative learning, advocacy, and research.
Mills College at Northeastern and the Mills Institute operate on our Oakland campus, which is ideally located to provide our students with a range of opportunities for personal and professional growth and development in one of the most ethnically diverse cities in the U.S.
The Mills legacy
| | |
| --- | --- |
| 1852 | Mills College is founded as the Young Ladies' Seminary in Benicia, California. |
| 1865 | Missionaries Susan and Cyrus Mills buy the seminary and rename it Mills College. |
| 1871 | The seminary is moved to the Oakland foothills, where a new campus has been purchased and Mills Hall is built. |
| 1885 | Mills is chartered as the first women's college west of the Rockies. |
| 1920 | The Graduate Division opens, offering programs to both women and men. |
| 1926 | Mills launches the first laboratory school west of the Mississippi for aspiring teachers. |
| 1974 | Mills becomes the first women's college to offer a computer science major. |
| 1990 | The trustees reaffirm their commitment to educating women following a campus-wide strike to remain all-women at the undergraduate level. |
| 2001 | Mills becomes the first women's college to offer a bachelors-to-master's BA/MBA accelerated degree program. |
| 2014 | Mills launches the first transgender and nonbinary admissions policy in the country at a women's college. |
| 2022 | Mills merges with Northeastern University; the Mills Institute is established. |
Our commitment to diversity, equity, and inclusion
Mills College at Northeastern brings to the university a legacy of nurturing academically successful first-generation students, LGBTQ+ students, and Black, indigenous, and other students of color. Founded in 1852 as the first U.S. women's college west of the Rocky Mountains, Mills College was also the first to enact an admissions policy for transgender students.
Today, Mills College at Northeastern serves all genders and remains as dedicated as ever to supporting and advancing people of all backgrounds through education, experiential opportunities, and deep engagement with the Oakland community.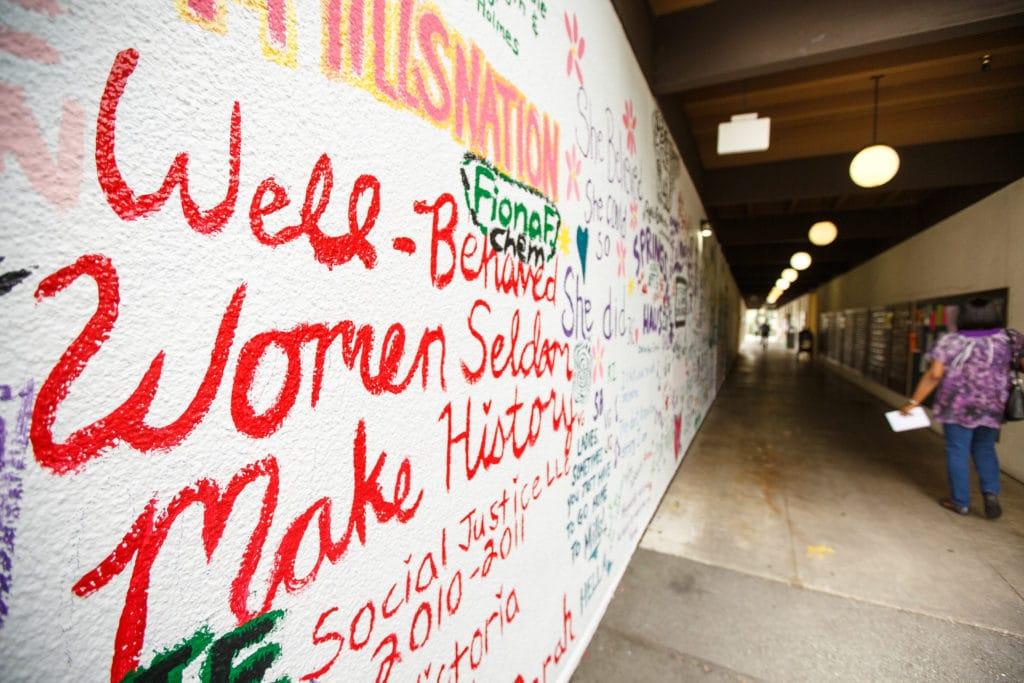 WHO WE ARE
Our leadership
The Mills College at Northeastern team is dedicated to advancing the values, educational excellence, student experience, and scholarly research for which both Mills and Northeastern are known.
CAMPUS AND LOCATIOn
About Northeastern in Oakland
All Mills College at Northeastern programs will operate on Northeastern's Oakland campus, which serves as the West Coast hub of Northeastern's global system of 13 locations.
Find information about campus buildings and facilities, student services and support, and what we offer for the arts.